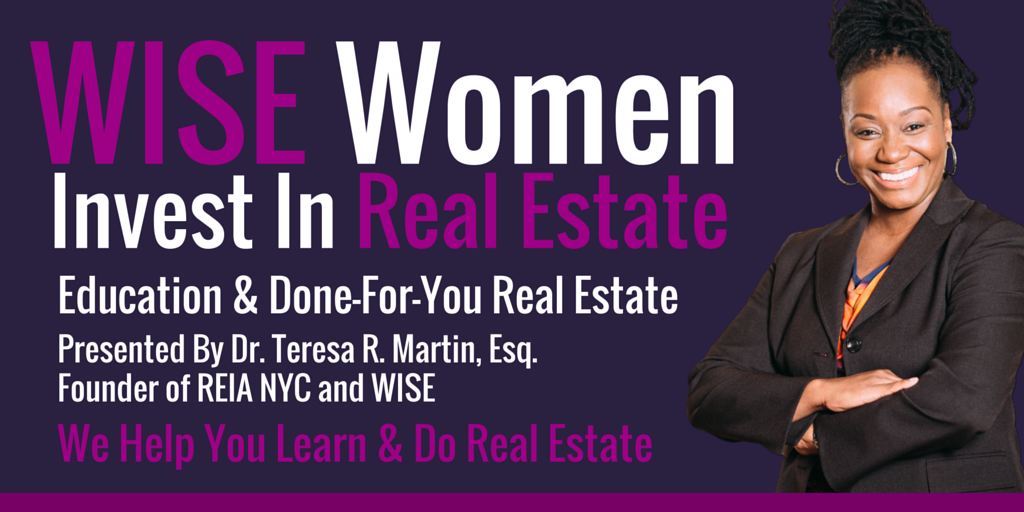 Online Webcast Information:
Dial-In Number & Access Code Provided in Confirmation Email Upon Registration
Creating Your Own Fiscally Fabulous Real Estate Game Plan … Your Strategy vs. Game Plan

There is a big difference between real estate strategies and real estate Game Plans. Examples of real estate strategies are flipping a home, buying wholesale, or buy and hold. A Game Plan, on the other hand, is the series of steps that are specific to you and customized to your goals, which also shows you how to implement those steps so that you can achieve your goals.
Action Plan
Our web series will show you how your custom Game Plan to help you prepare to invest in real estate. You will learn how to take full advantage of a "boots on ground" power team to help you prepare for your first (or next) investment property, and succeed as a Fiscally Fabulous Real Estate Entrepreneur.

Power of Real Estate
You are either on the side of real estate that is making you money or the side of real estate that is making some else money.  The goal of each prospective investor is to be on the side that is make YOU money.  

"Ninety percent of all millionaires become so through owning real estate." -Andrew Carnegie

There are three primary facets of the real estate equation that make real estate an incredible wealth building vehicle:

1) Real estate allows investors to "velocitize" wealth.
2) Each property has multiple profit centers.
3) Today's incredible real estate opportunities.

Some Topics include:


Business Credit & Funding


Creative Real Estate


No Money, No Credit


Partnering


Lease Options


Finding Your Power Team


Hot Properties | Hot Markets


Economic Patterns


Designing a Customized Game Plan


Creating a Wealthy Mentality


How to Increase the Purchasing Power of Each Dollar